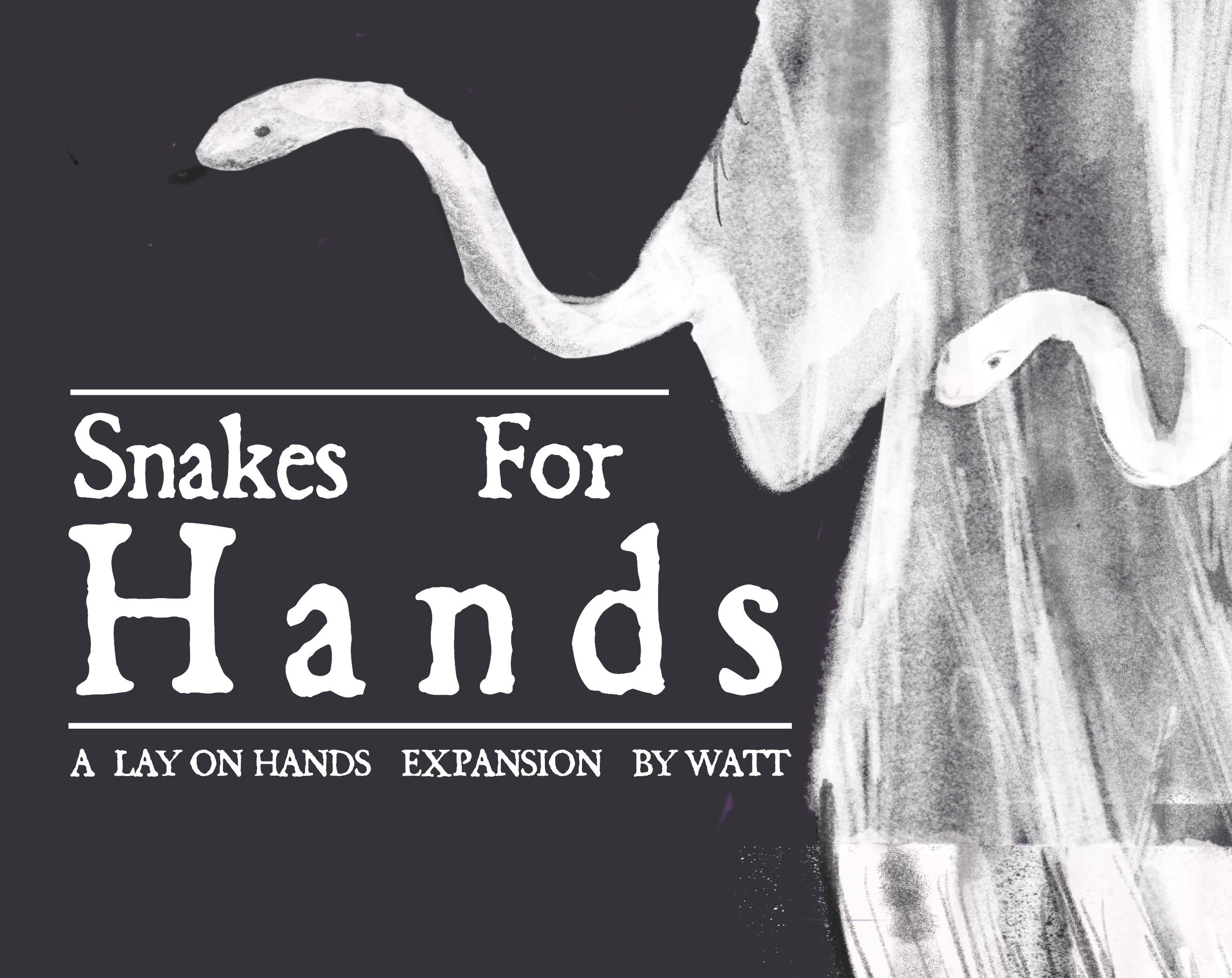 SNAKES FOR HANDS
Gifts given are retracted. Secret poisons linger in the flesh of good deeds. To add energy to the world is to often err. Energy twists, moves, kills.

Your hands are now snakes.
What does it mean to touch? To transmit energy through the snakes on your arms? To cure?
Snakes for Hands is a micro-expansion by Watt for the solo roleplaying game Lay on Hands. Lay Hands was created by Alfred Valley. Snakes for Hands was created for the Lay on Hands Jam.